With the release of the latest in the "Harry Potter" franchise, I thought it would be only appropriate to take a look back. Here's how I rank the six of the films that have been released:
6. Harry Potter and the Goblet of Fire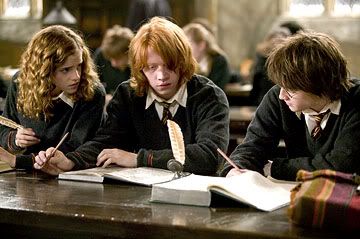 Directed by Mike Newell, this installment was certainly a worthy addition but also felt the most bloated and inconsequential. And why was everyone's hair so shaggy?
5. Harry Potter and the Order of the Phoenix

As the first installment under the helm of David Yates, it was another transition to something even more darker than before. Excellent, yes, but the shift to something much leaner and meaner was startling at first.
4. Harry Potter and the Sorcerer's Stone

The franchise was first undertaken by Chris Columbus who started with a much cheerier tone. This installment proved to be a very promising and faithful beginning to the ever-evolving world of Harry Potter.
3. Harry Potter and the Chamber of Secrets

Yet again under Chris Columbus, this sequel took what the first one had started and simply made it bigger and better.
2. Harry Potter and the Prisoner of Azkaban

Director Alfonso Cuarón was the first to take the series in a much darker direction, and he made what would seem to be a shaky transition work splendidly and set the standard for what was to come.
1. Harry Potter and the Half-Blood Prince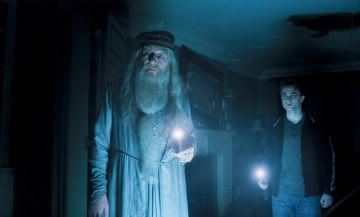 The best yet. David Yates' second outing was exuberantly emotional storytelling and glorious cinematic wonder at its finest. As he heads toward the franchise's highly-anticipated conclusion, he has perfectly set the stage for the two-part finale to come in "The Deathly Hallows."