Oscar season means limited release movies that will slowly trickle their way down the masses hoping to spend at least a short period of time in nationwide theaters. Here's a list of what is being released this week, and I'm not talking about "
Couples Retreat
."
Bronson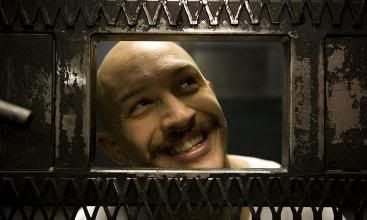 The twisted and demented real-life story of Michael Peterson, who made a name for himself behind bars and became Charles Bronson, Britain's most dangerous criminal. From the look of the trailer, it seems to be trying to attract the Quentin Tarantino crowd.

An Education


With a critically-acclaimed performance from Carey Mulligan and co-starring Peter Sarsgaard, this small drama is about a schoolgirl trying to make a place for herself at Oxford.

The Damned United


Starring Michael Sheen, this is the story of Brian Clough who took over as manager of the reigning champions of English football, Leeds United.