I think I've officially given up on ABC's two breakthrough shows from 2004, "Desperate Housewives" and "Grey's Anatomy." Having watched both of these shows religiously since their beginning, it's time to finally let go of my dedication. The wells on both of these series is running dry as they enter their sixth seasons.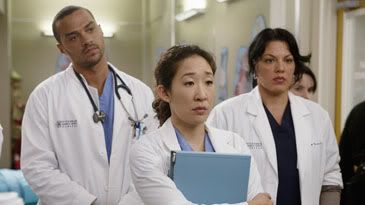 This latest season of "Grey's" has been focusing on downsizing as Seattle Grace has merged with Mercy West introducing far too many supporting characters. It's all become far too muddled, and the leading stars have been shoved into the background. With an explosive and astonishing first few seasons, the show has been making its steady decline into mediocre melodrama as of recently, and it appears to have finally made it there. Even the soundtrack, which used to be the show's highlight, has been lacking.
"Housewives" has certainly had its ups and downs throughout its lifetime, and although season five showed some promise with jumping ahead five years in the characters' lives, unfortunately this latest season has slumped right back down into nothingness. With yet another introduction to new neighbors, I'm really starting to feel like I've seen it all before. And without Nicolette Sheridan in the picture, it's lost a lot of sizzle.