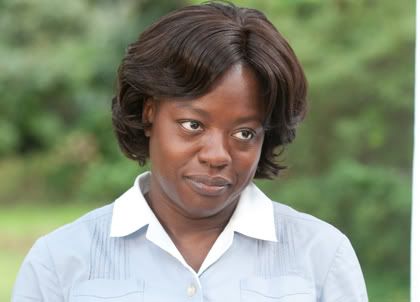 Perhaps it's a sign of the times that the Oscar telecast really does need to happen much sooner after the nominations announcement. Between the nominee reveal and Sunday's ceremony, it gives the experts all the time in the world to have the race completely figured out -- and this year is no exception. So, here we have my predictions for this year's Oscar winners containing perhaps no surprises at all.
Best Picture: "The Artist" hands down. No other film is even close for an upset.
Director: Michel Hazanavicius for "The Artist." Martin Scorsese could squeak in for "Hugo" or Terrence Malick for "The Tree of Life" as the dark horse, but both are highly unlikely.
Actor: Jean Dujardin for "The Artist." George Clooney had it locked down before but no longer.
Actress: Viola Davis for "The Help" with Meryl Streep still tailing close behind for "The Iron Lady." It could be the one upset of the night.
Supporting Actor: Christopher Plummer for "Beginners"
Supporting Actress: Octavia Spencer for "The Help"
Animated Feature: "Rango"
Original Screenplay: Woody Allen for "Midnight in Paris"
Adapted Screenplay: Alexander Payne, Nat Faxon and Jim Rash for "The Descendants" -- although you might think "Moneyball," it's not true now that it didn't win the WGA.
Sound Editing: "Hugo"
Sound Mixing: "Hugo"
Film Editing: "The Artist"
Documentary Feature: "Paradise Lost 3: Purgatory"
Foreign Language Film: "A Separation"
Cinematography: Emmanuel Lubezki for "The Tree of Life"
Makeup: "The Iron Lady"
Costume Design: "The Artist"
Visual Effects: "Rise of the Planet of the Apes"
Original Song: "Man or Muppet" from "The Muppets"
Original Score: Ludovic Bource for "The Artist"
Art Direction: "Hugo"
So there it is. "The Artist" will lead with a total of six wins out of its ten nominations and "Hugo" will come in second with three wins followed by "The Help" celebrating its actresses with two wins. Let's hope returning veteran Oscar host Billy Crystal can spice up the night with us usual comedic flair.
Tune in to watch the telecast of the 84th Annual Academy Awards on Sunday, Feb. 26 at 8 p.m. on ABC!