The season of award candidates is dragging its feet this year, as well, except not nearly as bad as last year. Two award contenders, which have already been nominated for Golden Globes, are being released in January.

"The Last Station" is being hailed for its strong cast including Helen Mirren, Paul Giamatti, James McAvoy, and Christopher Plummer. It looks to have a similar appeal that "Doubt" had with dialogue- and emotion-driven action.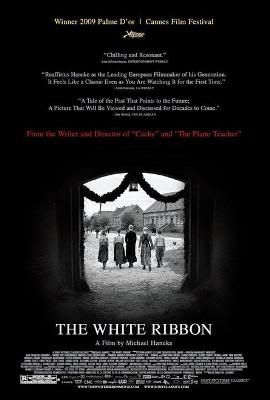 From Germany's Michael Haneke comes this black-and-white period piece that is being labeled as the front-runner for the Best Foreign Language Film race at the Oscars.
For now, there are a lot of choices for people to see this Christmas season: "Up in the Air," "It's Complicated," "Alvin and the Chipmunks: The Squeakquel," "Sherlock Holmes," and "Nine."
Merry Christmas, everyone!