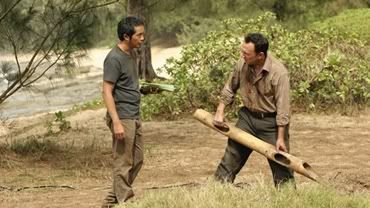 It is hard to believe we're already at the seventh episode of the sixth and final season of ABC's "Lost."
While I'm not here to proclaim my undying love for this series, which no doubt in my mind exists as I have already labeled this show as the best thing to watch on television (provided you keep up with it, that is), I am here, however, to present some very interesting coverage
Metacritic
is doing of the show.
For each episode, they are gathering a
collection of critics' reviews
to compare each episode in the season. Granted, these critics are adamant "Lost" fans, so don't expect anyone to actually extremely dislike any episode. This isn't something to get new viewers hooked, but instead, works as a nice comparison of episodes for those who are already fans.
This week's episode, "Dr. Linus," proves to be the best of the season so far with a final score of 92 (against the others scoring at 82, 71, 88, 64 and 89), and for some, even one of the best of the entire series.
In my opinion, I would have to agree. Not much happens in the episode, but sometimes those are the best ones. This episode reminded us yet again how "Lost" expertly combines character study and science fiction.