In honor of Oscar season, I figured it would only be appropriate to rank some of the Best Pictures in the past years. Now, I'm not ambitious enough to go back and watch all of the ones I haven't seen, so we're keeping it current. Below is a ranked list of the Oscar Best Picture winners from 2000 to 2009.
10. Gladiator (2000)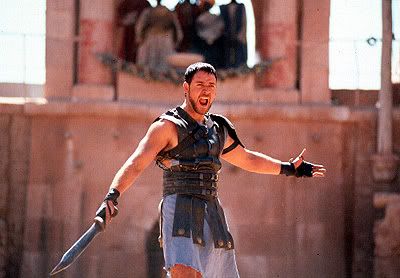 Ridley Scott's Hollywood blockbuster lands itself at the bottom of the list simply because that's all it is: a Hollywood blockbuster. And while it's fantastic and rousing entertainment with Russell Crowe playing a convincing gladiator hero, there's not much more to it than that. Certainly not Best Picture worthy considering it was up against more worthy films.
9. A Beautiful Mind (2001)
It's funny to note that Russell Crowe has starred in a Best Picture winning film two years in a row. In any case, it's another one at the bottom of the list. Although this biopic is well-crafted and respectable with superb performances, it remains still rather forgettable in the larger scheme of things.
8. Slumdog Millionaire (2008)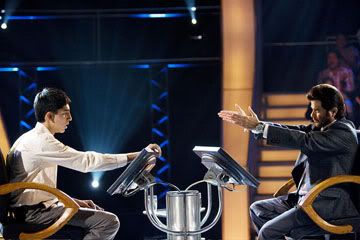 Danny Boyle's immensely stylish and triumphant crowd pleaser is the Academy's way of saying they know what's popular. And while Boyle's film was great and popular and a bit of a success story, it is not by any means one of his best films. Just take a look at "127 Hours" which came out this year. It was also nominated against more deserving films such as "The Curious Case of Benjamin Button" and "Milk."
7. Crash (2005)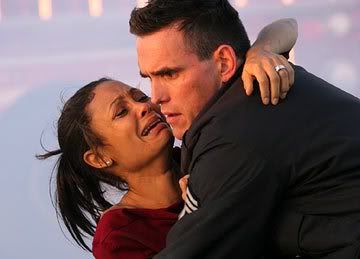 The uproar surrounding this film winning Best Picture over "Brokeback Mountain" is enough to get this one higher up on the list because, in my opinion, this was a better film than the other. Although overwrought and scattered, this observation of racial tensions post-9/11 was the first film in a while to address such issues and in such a timely manner. It achieved such with great power and resonance, as well.
6. Million Dollar Baby (2004)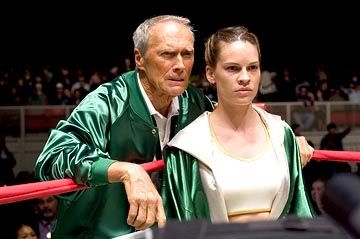 A great honor to veteran Clint Eastwood in one of his later, and arguably one of his best, directing efforts, this dark but ultimately life-affirming film showcased a strong performance from Hilary Swank and told a story about faith and redemption with a simple grace and elegant, heartbreaking beauty.
5. Chicago (2002)
One of the best musicals ever made, hands down. From director Rob Marshall, this film really deserved its Best Picture win for taking a Broadway hit and making an equally successful movie hit. Taking unexpected actors/actresses and turning them into dancing and singing stars worked perfectly in one of the most purely electric and entertaining films to come along.
4. The Departed (2006)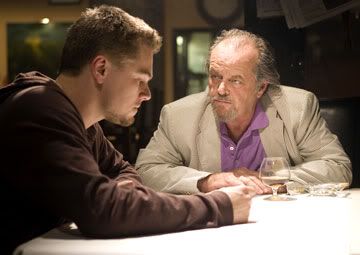 Legendary director Martin Scorsese finally got the praise he deserved with the Best Picture win for this one. A superbly structured and twisty game of cat and mouse with excellent performances all around from Mark Wahlberg, Leonardo DiCaprio and Jack Nicholson who all give perhaps some of their best work. A completely worthy win considering its competition that year ("Babel," "The Queen," "Little Miss Sunshine," "Letters from Iwo Jima").
3. No Country for Old Men (2007)
Arguably the Coen brothers best film since "Fargo," this dark and brooding meditation on violence and the immorality of unjustified coincidence and fate is a haunting masterpiece. It also boasts an absolutely dynamite performance from Javier Bardem embodying the horror of impending death.
2. The Hurt Locker (2009)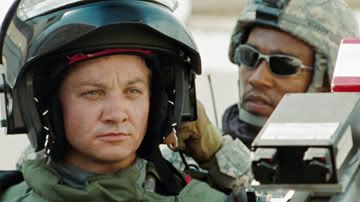 Director Kathryn Bigelow's "The Hurt Locker" is perhaps the best film about the Iraq war ever made. Simply enough, it's an astonishing achievement and a story of David vs. Goliath for beating out "Avatar."
1. The Lord of the Rings: Return of the King (2003)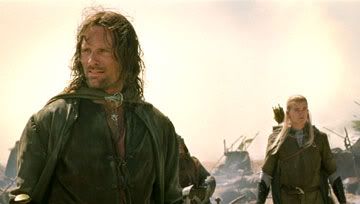 Peter Jackson's glorious epic adaptation of J.R.R. Tolkien's trilogy gets the worthy finish it so highly deserves with this final installment. Though "Fellowship of the Ring" and "Two Towers" were also superb, "Return of the King" truly is the top and encompasses the series in a fittingly lengthy and powerful grand finale. This winning Best Picture only makes sense, and it was one of the grandest wins of recent memory.