While my best films of the year list is not even close to being ready as there are so many movies left I have to see, filling in the gap is a different kind of year-end list. The following are the Top 11 movie posters of the year.
11. Jack Goes Boating
The design for Philip Seymour Hoffman's directorial debut is elegant, simple and the use of blues just really looks great.
10. Harry Potter and the Deathly Hallows: Part 1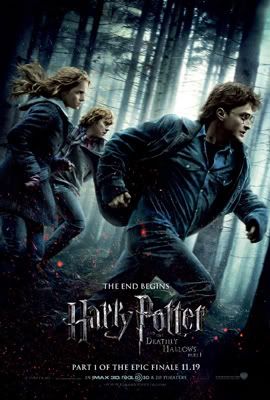 It really captures the mood of the first installment to the franchise's big finish. Hermoine, Ron and Harry are all grown up now, and this tells us. They're running from something all right.
9. The King's Speech
This is a whole bunch better than any of the other posters for this movie out there. A mouth and a microphone: perfect.
8. Tiny Furniture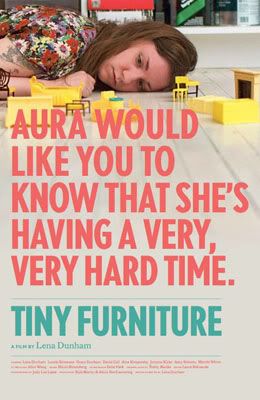 I love how the type for the tagline of the film is the same size as the actual title and, not only that, also comes first. Clever and fitting to the quirkiness of this small, independent film.
7. Love & Other Drugs
Two attractive leads naked together in bed? Catches your attention. And ideal for the poster as the movie is largely about two attractive leads naked together in bed.
6. The Human Centipede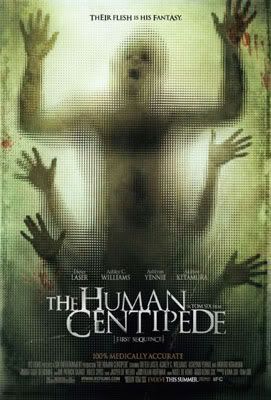 Trashy as trash can be. And perfect. Obscured just enough but still able to show that, well, three people have been sewn together.
5. Somewhere
Reminiscent of the poster for Sofia Coppola's "Lost in Translation," its prominent use of background is great plus the subtle inclusion of both leads.
4. Inception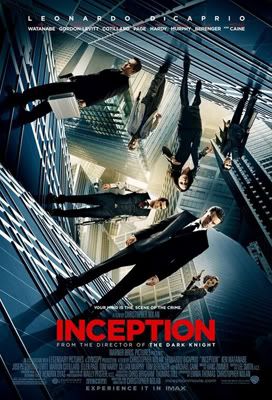 Shifting, bending, perspective-changing, a labyrinth of a poster just like the film "Inception" itself and presenting not just a select choice of leads but everyone.
3. Rabbit Hole
Beautiful. And showcasing Nicole Kidman's range of emotion, as well.
2. I Am Love
I love how the title expands across the entire poster and how the typography covers everyone's face except the woman who matters: Tilda Swinton.
1. Black Swan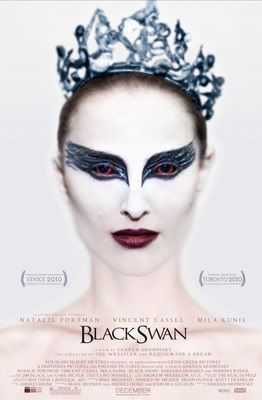 Arguably the most iconic movie poster of the year. Natalie Portman's white porcelain face against a white background. Ominous with her dark eyeshadow and crooked crown. Simply awesome.