At long last this is my list of the best movies of 2010. Keep in mind that I clearly don't see everything, though I try my very best to see as much as I can. So, considering what I have seen and what I found to be good, here's the list. Did I miss anything crucial or include anything you thought to be a real stinker? Let me know! But without any further delay, we begin at #20 and go from there:
20. Scott Pilgrim vs. the World
With some of the best, most clever editing in any film this year, director Edgar Wright's pop culture-infused coming-of-age tale is a literal knockout with cues from comic books to TV shows to video games pumping energy and vivacity into every scene. Hilarious, fun and original, it is accented by Kieran Culkin as Scott Pilgrim's gay roommate.
19. The Illusionist
From Sylvain Chomet ("The Triplets of Belleville"), this hand-drawn animation delight is a blend of whimsical charm and deep sadness. Showcasing the lovely city of Edinburgh, containing little to no dialogue and created from an unfinished script belonging to the late French comedian and filmmaker Jacques Tati, this is a gorgeous contemplation on the possibility of finding magic in one's own life.
18. Easy A
The revelation of a breakthrough role for Emma Stone in this sharp-witted teen comedy is simply awesome. She's hilarious and surrounded by a surplus of talent from the great supporting cast of Stanley Tucci, Patricia Clarkson, Thomas Haden Church, Lisa Kudrow and Amanda Bynes.
17. How to Train Your Dragon
Behind "Toy Story 3," this is easily the most accomplished and thrilling animated feature of the year. A story of a boy and his dragon, it boasts amazing visuals that rival even those of "Avatar" along with a heartwarming tale of generational ties, values and bravery.
16. Harry Potter and the Deathly Hallows: Part 1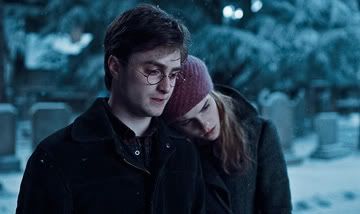 This is the slowest, saddest and best installment in the "Harry Potter" franchise yet. The gifted British actors we've followed since they were kids--Daniel Radcliffe, Emma Watson and Rupert Grint--all have reached a new level of emotional maturity, and their nuanced performances show it. For the beginning of the end to a magical and involving journey, this was pitch-perfect.
15. Blue Valentine
Ryan Gosling and Michelle Williams are raw and riveting in this dissection of a marriage gone wrong. Intense and painful scenes aplenty, this film from director Derek Cianfrance is purposely claustrophobic in the way it shows this relationship and where it could have gone astray.
14. 127 Hours
Danny Boyle's kinetic direction and Dodd's flashy cinematography turns a true life tale of a man whose arm gets stuck by a boulder--which could have felt claustrophobic--into a life-affirming journey of spirituality about the strength of the human condition. It's a one-man show with James Franco in a convincing portrayal of a man in need of personal courage.
13. Rabbit Hole
A trio of exquisitely nuanced performances from Nicole Kidman, Aaron Eckhart and Dianne Wiest highlight a remarkable film about loss and simply coping to move on and keep living. The melancholic subject matter of a child's death is presented with a keen sense of humor and warmth from director John Cameron Mitchell.
12. The Girl with the Dragon Tattoo
The first installment of the Swedish trilogy from Stieg Larsson is easily the best and most notable. Dark and riveting, this thriller is pulpy and rich with a lead performance from Noomi Rapace which stands as one of the best of the year. She plays Lisbeth Salander, a gothic bisexual hacker, and Rooney Mara has big shoes to fill when she will appear in the role next December. The American remake as a whole from director David Fincher has a big task ahead to live up to this great adaptation.
11. The King's Speech
Colin Firth deserves the Oscar he deserved last year in this magnificently told historical drama. The lifelong friendship between a speech therapist named Lionel Logue and King George VI is aptly handled from director Tom Hooper. That final scene where the king must give his first wartime speech fighting his way through his insistent stammering is one of the finest and most emotionally impacting moments on the screen this year.
10. Winter's Bone
Debra Granik's look into the world of the Minnesota Ozarks is realism at its best. Powerful and bleak, newcomer Jennifer Lawrence gives the best young performance of the year.
9. I Am Love
At this Italian melodrama's center is an amazing bilingual performance from Tilda Swinton. This film from director Luca Guadagnino is a sensation for the senses, a lovingly observed film about an affair that tears apart a family dynasty.
8. Never Let Me Go
This is a painfully sad dystopia where people are forced to give up their lives when their time is not even up. Carey Mulligan, Andrew Garfield and Kiera Knightley are all emotional powerhouses in this desperately sad film about love and loss with an exquisitely gorgeous score from Rachel Portman.
7. The Kids Are All Right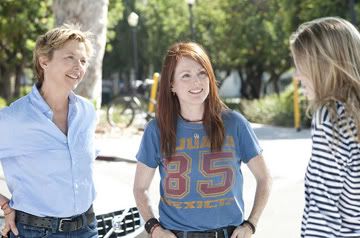 Here's a film that nonchalantly legalizes gay marriage and follows the trials and tribulations of one lesbian couple living in California who have issues that, get this, are the same as any straight couple. Lisa Cholodenkos and her co-writer Stuart Blumberg tell a story that is relatable to any famliy dynamic and in such creates a winning political statement without even trying. It also helps that the cast is phenomenal with Annette Bening, Julianne Moore and Mark Ruffalo all turning in great performances.
6. Somewhere
Sofia Coppola's quiet, reserved and deeply observational film about loneliness and sadness is like a poem. With exceptional performances from Stephen Dorff and the young Elle Fanning, this film rewards patience and perception through its long takes, still moments and beautiful images.
5. True Grit
Here are the Coen brothers transcending their own style we have come to known, and they do it with distinguished grace through the telling of a straightforward western. The directors' first entry into a strict genre picture is absolutely a wonder to behold with superb filmmakers simply putting their craft toward great storytelling. It's easily one of the year's best with memorable performances from veteran Jeff Bridges and newcomer Hailee Steinfeld.
4. Inception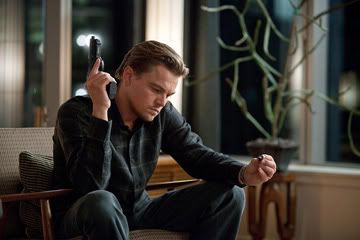 Christopher Nolan delivers a Hollywood blockbuster the way they should all be made. It's an intelligent and demanding film set to the backdrop of an action thriller. A brassy and pounding score from Hans Zimmer leads the charge in this journey into the state of dreams and reality. Leonardo DiCaprio, Marion Cotillard, Ellen Page, Tom Hardy and Joseph Gordon-Levitt all shine in a film that will be remembered and studied for years to come. The screenplay itself is an intricate and unsolvable maze and to craft such a thoroughly engaging film from such a complex layout is astounding in itself.
3. Toy Story 3
Pixar's best, a masterpiece sharing themes of generational ties, family, friends, nostalgia and childhood. It's remarkable the weighty themes this film pulls off while giving such a carefree and frivolous tone. For pure moviegoing bliss for all ages--especially those looking fondly back on "Toy Story" and "Toy Story 2"--this is it.
2. Black Swan
Natalie Portman astounds with the best performance of the year in the best horror film in years. Darren Aronofsky's flawless direction with gorgeous cinematography from Matthew Libatique creates the world of professional ballet into something sinister. Clint Mansell's score thunders through every scene turning this melodrama into an opera in itself. Great supporting work from Mila Kunis, Barbara Hershey and Vincent Cassel is also magnificent in a haunting and powerful provocation of a woman losing her mind in the pursuit of perfection.
1. The Social Network
This is a film of our time. Some argue this film lacks an emotional punch, but that may be exactly the point. Our lives have gone to the digital age, to social networking. "The Social Network" is about this transformation, a meditation on the way we live today and how our relationships have become so ambivalent. And with a seething score from Atticus Ross and Trent Reznor and astounding performances across the board from Jesse Eisenberg and Andrew Garfield to Justin Timberlake and Rooney Mara, this is the best movie of the year.